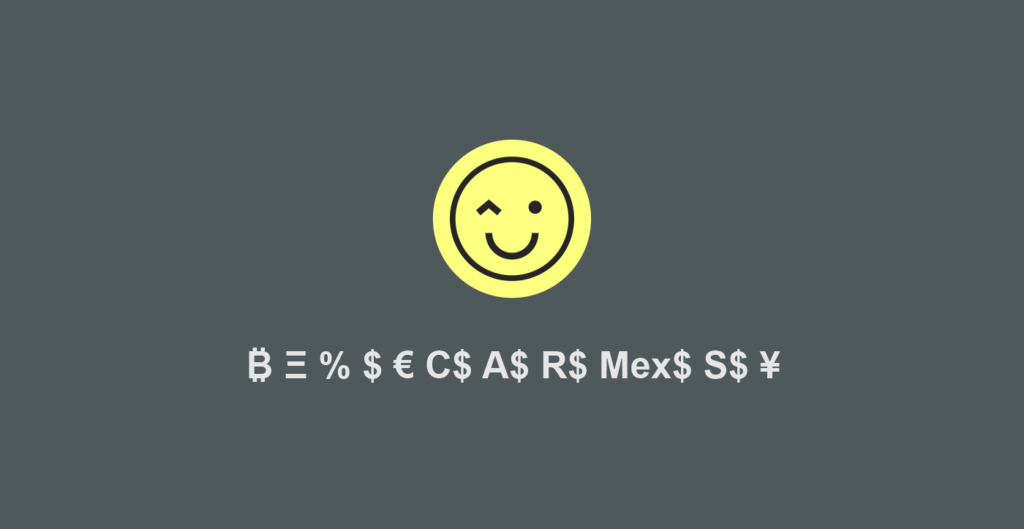 First of all, thanks to everyone for the feedback.

The new Coinwink features are solutions to various little issues, recently mentioned by several people.
Most of the recent feedback was related to percentage alerts, local currencies, and the Matrix theme. The solutions are presented below.
Percentage alerts
A better percentage alerts reset (instead of re-creation) was requested by several users. These requests were unified into the below presented solution.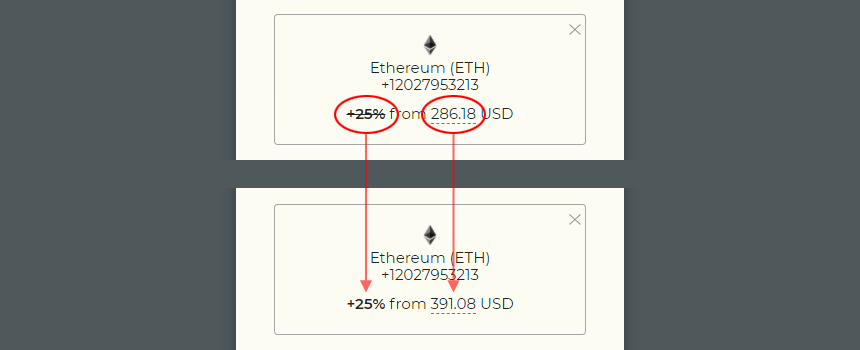 The set price is now visible and clickable (dashed underline). When clicked, the set price resets to the current price point.

Before, such price refresh required alert re-creation, and the set price was not visible at all.
Portfolio multiple-coin alerts range

As it was requested by a few users, you can now set portfolio alerts starting from 5% (before it was 10%).

Keep in mind that Portfolio alerts re-enable automatically, once in every 24h, so you can receive the maximum of 4 alerts in 24h for each coin in your portfolio.
Saving local currencies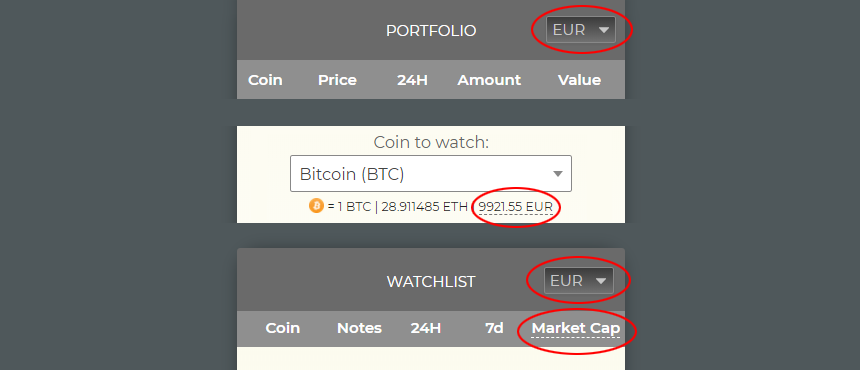 Since it was requested by a few people, some improvements were made for international user experience.
The user's selected currency is now saved automatically in the portfolio, watchlist, and when creating alerts under the cryptocurrencies dropdown list.
Additionally, in the watchlist, the Price column (which can be switched to Volume and Market Cap) is also automatically saved in the database for every individual user.
Also, return on investment (ROI) calculation can now be done in all supported currencies (USD, BTC, ETH, EUR, GBP, AUD, CAD, MXN, BRL, SGD, JPY), as before it was limited only to USD, BTC, ETH.
Matrix theme controls

Since it was a common request, it is now possible to control your Matrix theme's background intensity and animation.
If you wish, using these controls, you can re-configure your Matrix theme to work as a basic dark theme with a black background.

That's it for now. Thank you for reading.
Send us your feedback if you have any issues or ideas for upgrades or new features.