A quick overview of the newly added Coinwink features for the beginning of the summer.
Drag & drop coin sorting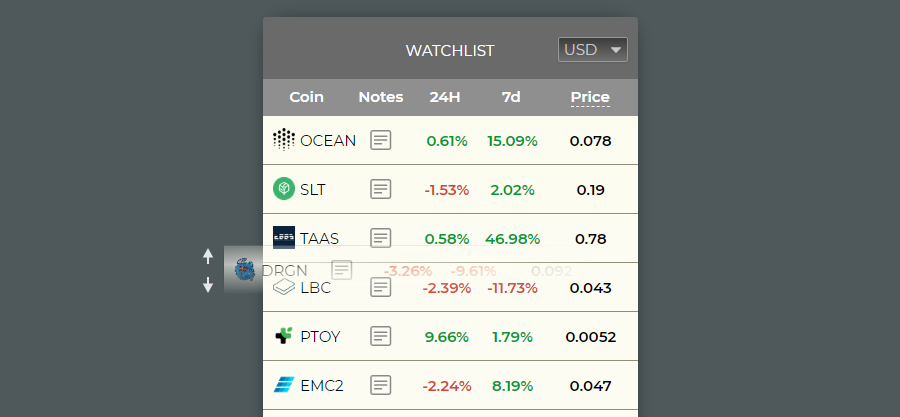 Drag and drop to change your watchlist coins order.

Re-ordering works on desktop, and on mobile (long tap to activate dragging).
This is possible because modern browsers are now capable to perform many different functions natively. Using the HTML5 dragging feature and this little library, the new drag & drop functionality adds only 2KB to the overall Coinwink app size. In the old days, it would have been at least 20x that size, and a complicated solution.
Extra data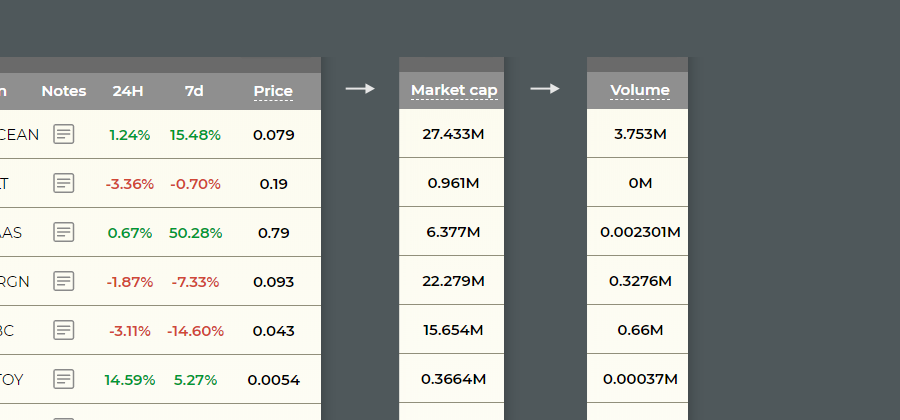 Click the price column name to switch between Volume and Market cap views.

The numbers are formatted in millions. Such formatting allows showing both small (thousands) and big (billions) numbers in a unified and compact way. If having trouble reading the numbers, click the coin logo to open its CoinMarketCap page where the volume and market cap has the standard formatting.
Optimization
Additionally, now the currencies are converted on the front-end. It means that there is no more need to send converted coin prices over the internet as the calculations are simple and can be done on the client-side. This saves more than 0.5 MB, and the loading speed is significantly faster.

The above Pingdom speed test is done from Frankfurt, Germany.
Bug fixes
Some portfolio bugs fixed: Return on Investment (ROI) calculation and percentage view should work smoothly now.
Your feedback
Coinwink is constantly growing and improving. More features are coming soon!

Send us your feedback to [email protected].
That's it for now. Thank you for reading.